Con Ed Classes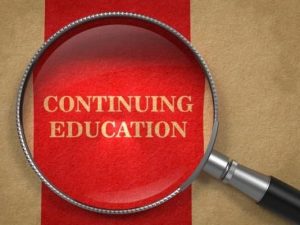 Employment and Tax Law for Realtors (CYA with your CPA and Attorney)
Instructors Jeannie McMillan, CPA, and Catherine Riesterer, Attorney
January 23, 2019 – 9a to 11a      2 hour Con-Ed
Genoa Township Hall – PARK IN UPPER LOT ON RIGHT
2911 Dorr Rd.
Howell, MI  48843
From both a tax and legal perspective, this class will explain the differences between employees and independent contractors, give options for business formations, and provide practical advice for reporting and evidencing tax deductions. Instructors will also apply these concepts to common Realtor Team models.
Legal Hot Topics
Instructor Abby Cooper
February 21, 2019 – 9a to 11a     2 hour Con-Ed
Genoa Township Hall – PARK IN UPPER LOT ON RIGHT
2911 Dorr Rd.
Howell, MI  48843
Come learn about recent legislation and case law on short term rentals, expiration of historic use restrictions, construction liens, and Realtor liability for wire fraud. The instructor will also cover often overlooked vacant land issues and the new recreational marijuana law from a general and landlord/tenant perspective.
Lawrence Yun, NAR Chief Economist & Senior VP of Research will speak with LCAR members on 6.5.19
Wednesday, June 5, 2019
Genoa Township Hall – PARK IN UPPER LOT ON RIGHT
2911 Dorr Rd.
Howell, MI  48843
Dr. Yun oversees and is responsible for a wide range of research activity for the association including NAR's Existing Home Sales Statistics, Affordability Index and Home Buyers & Sellers Profile Report. He regularly provides commentary on Real Estate Market Trends for its 1 million REALTOR members